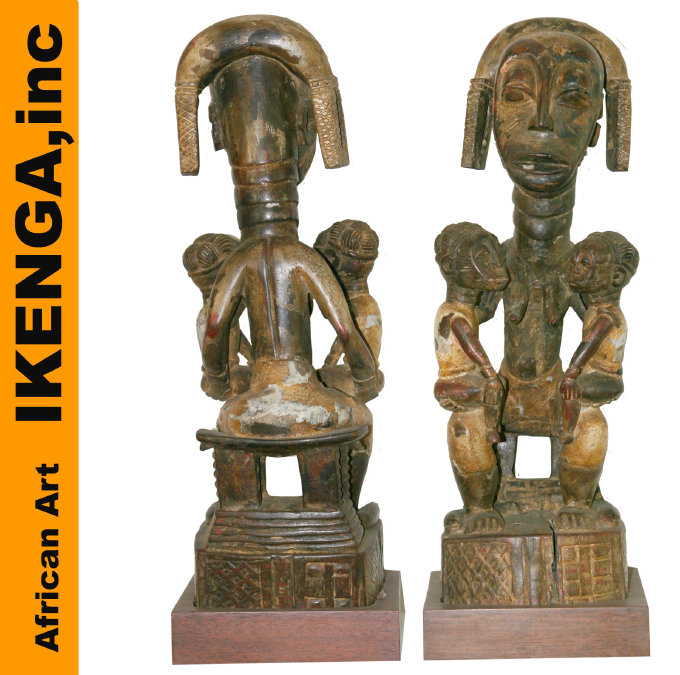 The Akan are a group of ethnicities made up of the Asante/Ashanti, the Fante, the Aowin, the Anyi, the Akye, the Abron, and a few other small ethnicities.
They all migrated from the former Gold-Coast, renamed Ghana in 1957.
These groups go back to the first great empire of West Africa, from which the majority of the population claim to originate. The Anyi and the Abron settled in the south-east of Ivory Coast.
Ashanti, Fante, Aowin, Anje, Akye, Abron./ Ghana, Cote d'Ivoire